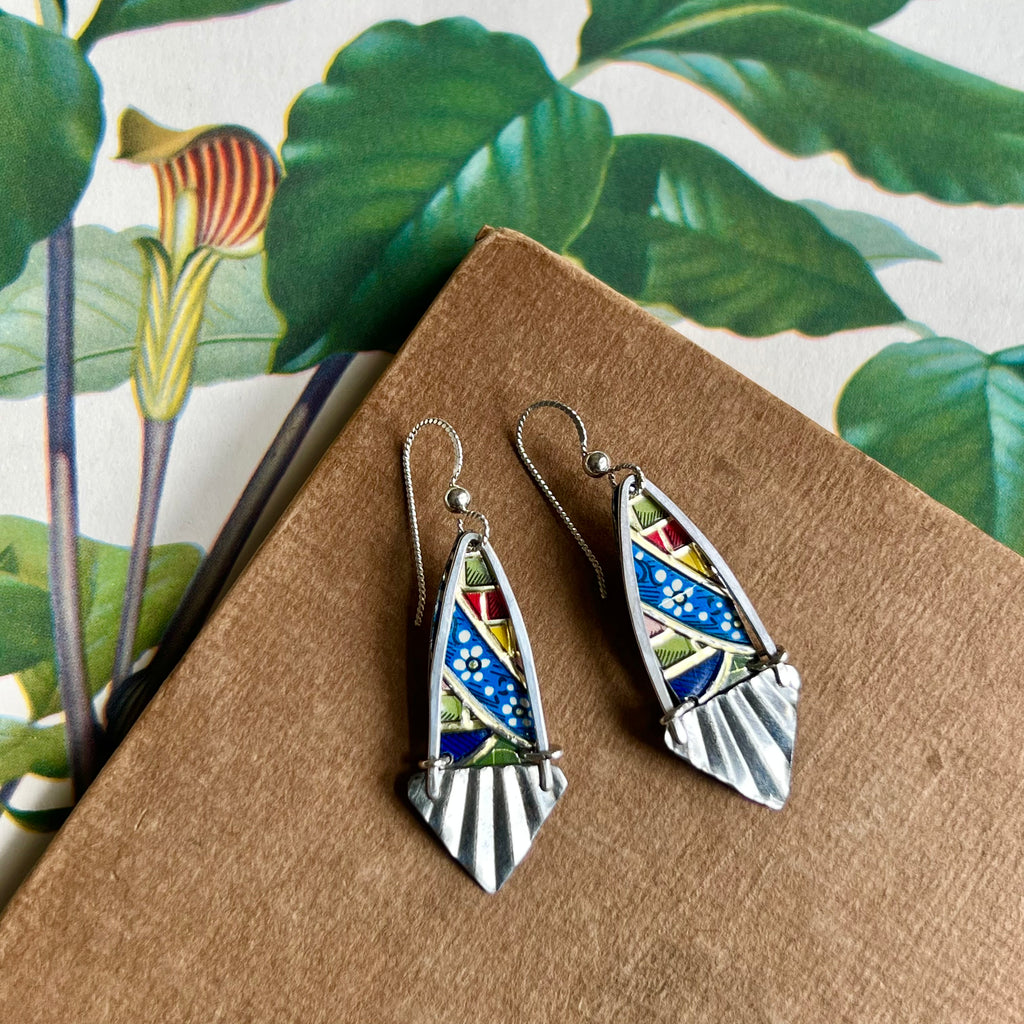 Ruffled Drop Earrings, No.3
Handcrafted using an embossed vintage baking pan, these fabulous earrings combine patina and vibrant color. Steel, vintage tin and hammered wire. About 2" long, 5/8" wide. Sterling silver hooks.
This lovely, lightweight jewelry is handcrafted from recycled vintage tins. Most of these intricately printed tins were manufactured in England in the 1960s and 70s to contain items such as tea and cookies.
In a previous life, the beautiful vintage tins that this jewelry is made from was used and loved. You may find variances in the artwork such as tiny scratches and dings.