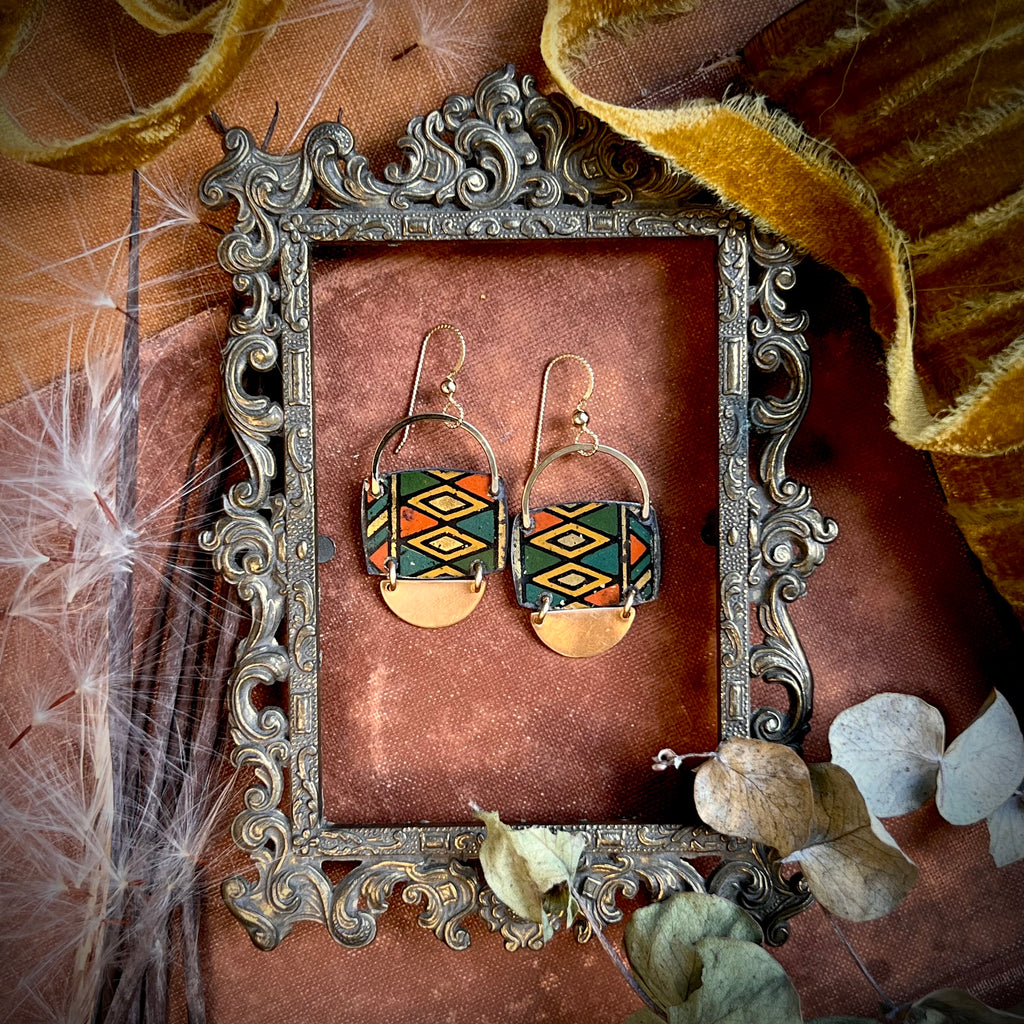 Egyptian Revival, Locket Earrings
Handcrafted using a gorgeous Egyptian Revival fruitcake tin, these earrings boast a saturated Fall color palette and sophisticated style. 14k gold-filled hooks. 1 7/8" long, 1" wide. Pattern placement may vary. This tin is an antique and it shows. Expect minor paint loss that adds to the nostalgic charm.
This lovely, lightweight jewelry is handcrafted from recycled vintage tins. Most of these intricately printed tins were manufactured in England in the 1960s and 70s to contain items such as tea and cookies.
In a previous life, the beautiful vintage tins that this jewelry is made from was used and loved. You may find variances in the artwork such as tiny scratches and dings.